Head Start Holiday DIY Order - August 22 | 6:00pm - 7:30pm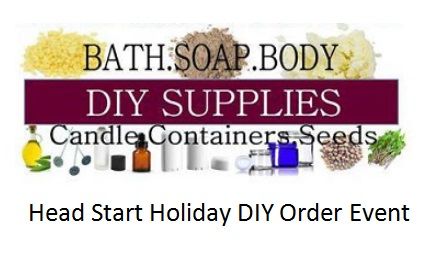 Head Start Holiday DIY Order - August 22 | 6:00pm - 7:30pm
I hate to be the one to say this but Fall craft shows and Christmas is coming!!!
Do not get caught this year by making your products last minute. Order supplies early!


The Cost is $2.00 to RSVP and you will go home with one of my natural lip balms.
you can also pick up some printed recipes.

Come into my store located in The Frontenac Mall
and check out my wide but simple products, such as waxes, carrier oils, essential oils, salts,
butters, candle making supplies, lip gloss base, nail polish base,
soap making supplies such as lye.along with melt & pour soaps.
We have a big selection of tubes, containers & packaging just to mention a few.


We also have wool form Topsy Farms


Making Beeswax Wraps? order pine resin, jojoba oil, and beeswax pastilles.


Making Charcoal Bags, we have bamboo charcoal
Do you have essential oil? order roller bottles.  spray bottles, bath bomb supplies and more!
You can also order or sign up for essential oils too